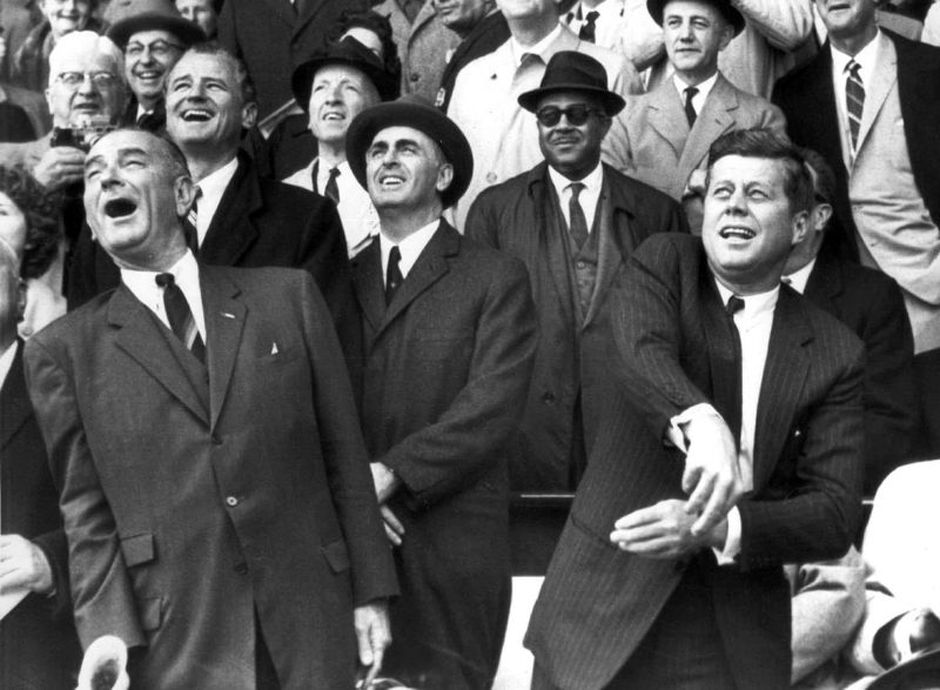 It Will Get Worse Before It Gets Better.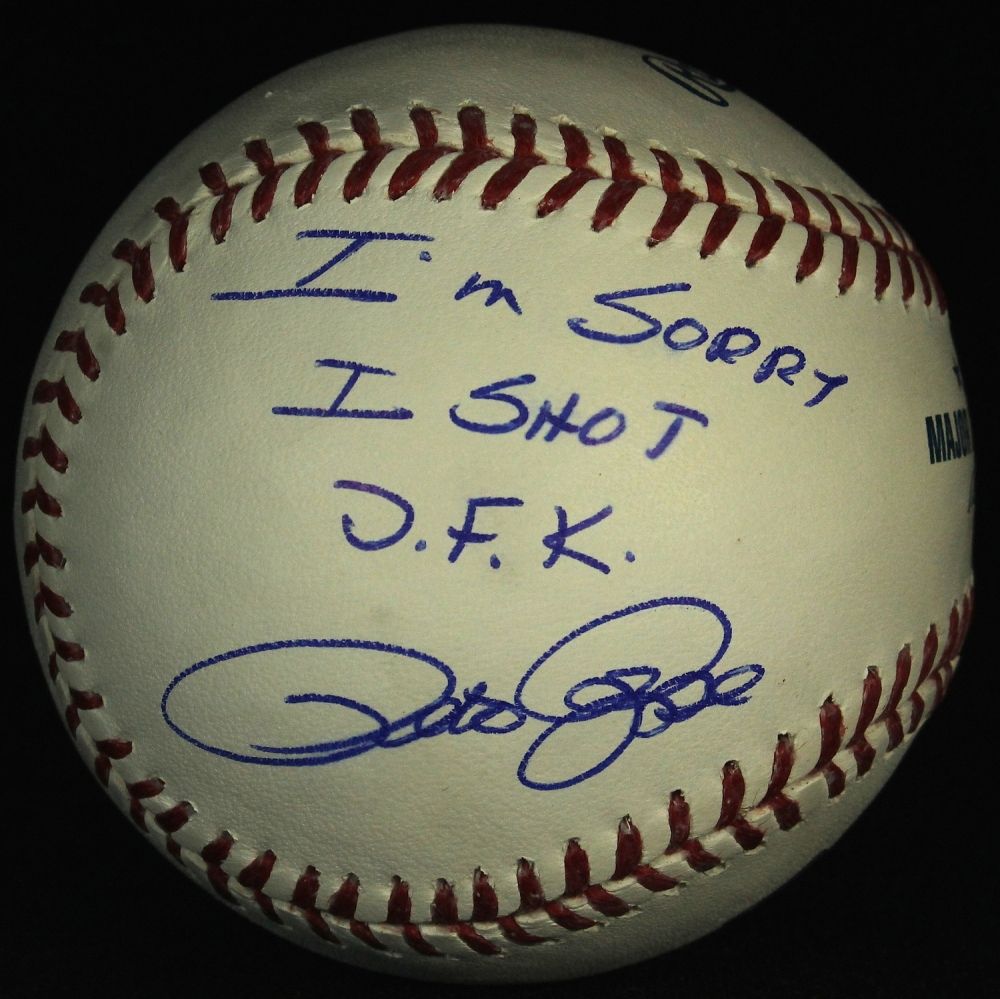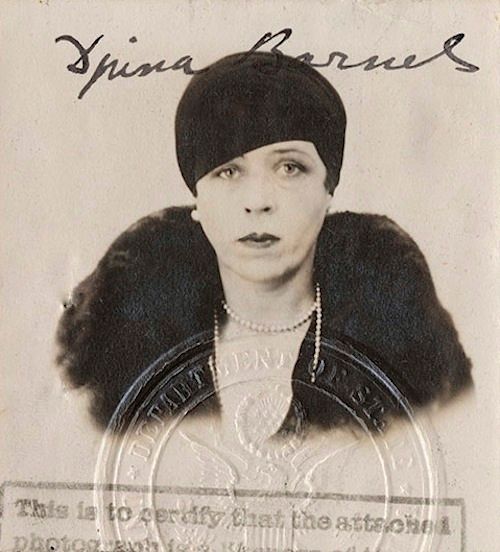 WASHINGTON, DC - - - NOV. 3, 2015
.
[From the editions of THE WASHINGTON POST]
The Department of Veterans Affairs has suspended a relocation program used by two senior executives to obtain more than $400,000 in questionable moving expenses and moved to discipline the officials, a senior agency leader said Monday. Danny Pummill, acting undersecretary for benefits, told lawmakers on the House Veterans' Affairs Committee that VA is "doing a re­look at moving programs throughout the agency" and reconsidering how it promotes and transfers senior executives, "so everything is being done for the right reasons." [Senior executives abused their positions to get plum jobs and perks, watchdog says] "We weren't paying attention to everything we should have been paying attention to," Pummill said. "We need to do a better job of that." Congress is investigating the executives for allegedly abusing their positions to get plum jobs and perks, part of a pattern of unjustified moving incentives and transfers identified by VA's watchdog. The committee subpoenaed Pummill, the executives and the two lower­ranking regional benefits managers they forced to accept job transfers against their will, according to investigators. But the executives, Diana Rubens and Kimberly Graves, refused to testify, telling the committee they were asserting their Fifth Amendment rights under the Constitution to protect themselves against self­incrimination. [Lawmakers demand answer from VA on "shockingly unethical misuse of funds" by executives] Rubens, director of the Philadelphia regional office for the Veterans Benefits Administration, and Graves, director of the St. Paul, Minn., regional office for the VBA, face possible criminal prosecution.
Pummill said their punishment for administrative misconduct will be one of the first cases handled under a new law that speeds up dismissals and other discipline against VA senior executives, who now have far fewer appeal rights than they once did. Pummill replaced Allison Hickey, who was forced to resign after the report by the inspector general's office recommended VA take administrative action against her for poor oversight of the relocation program. [Relocation program for executives should be scrutinized across government, watchdog says] He declined to say what action the agency is taking against Rubens and Graves, who kept their salaries of $181,497 and $173,949, respectively, even though the new positions they took had less responsibility, overseeing a fraction of the employees at lower pay levels. Between salary increases and relocation expenses, the VBA spent $1.8 million to reassign 23 senior executives from fiscal 2013 to fiscal 2015, investigators found. In all but two cases, the new jobs came with pay raises, despite a White House­ imposed freeze on senior executives' pay — and a widely publicized ban on bonuses stemming from a backlog of outstanding claims for disability benefits. "VA exists for veterans, not for itself or the unjust enrichment of its senior employees," the committee's chairman, Rep. Jeff Miller (R­Fla.), said of the scheme.
Acting inspector general Linda Halliday disclosed in September that Rubens and Graves "inappropriately used their positions of authority for personal and financial benefit" when they forced lower­ranking officials to transfer out of their positions and then filled the vacancies themselves. Pummill said the agency has suspended its relocation program pending a review of how effectively it's being monitored. The program, run by the General Services Administration, pays private contractors a 27 percent fee to sell homes of senior executives who switch jobs. But it is supposed to be used only rarely for hard­to­fill jobs; Rubens and Graves sought out their new assignments. Linda Halliday told the committee that while VA should make multiple changes to its transfer and relocation programs for senior executives, the most critical change will be ensuring that those who abused the program are punished. "What about the culture change?" Rep. Dan Benishek (R­Mich.) asked Pummell. His response was candid. "It's devastating that the senior leaders are not held as accountable as the lowest people in the organization," he said, acknowledging VA's persistent problems with morale. He said Sloan Gibson, the agency's second in command, "understands that we have an accountability problem." "We pay out of a lot of money," Pummill said. "We have to be accountable to the Congress of the United States."


Theme Music
For
Syrian Refugee Rapists
EVERYWHERE!

---
---
Three Generations of Imbeciles Republicans are Enough!

Just Think of Such a Sucker as Me as President!
- President Abraham Lincoln(1861).

June 22, 2017 »» Kiddie Porn & The DNC.

---
---
Summer Solstice, 2017 : The Democrats Want to Fertilize
And Grow A Glorious Color-Coded Revolution . . .

But All the Time Their Efforts Fail & Wind Up Smelling like Vile Shit!

June 19, 2017 »» Robert Mueller : The Dems Never Had a Friend Like He!


---
---
June 18, 2017 »» Mark Steyn : New London Goes Up in Smoke . . .
---
---
June 17, 2017 »» Limbaugh : The Two-Years War!


---
---
June 16, 2017 »» Something to Ponder Deeply . . .

June 15, 2017 »» Doping the Impeachment Horses . . .

---
---
Flag Day, 2017 »» Open Hunting Season on Republicans . . .

Flag Day, 2017 »» Basta!

June 12, 2017 »» An Emerging Schism?

June 11, 2017 »» "A Stuck-Up, Toffy Nosed Cunt!"

June 9, 2017 »» There is A Big Lesson to Be Learned About Last Night . . .

June 9, 2017 »» Part 463 : John McCain, We Hardly Knew Ye!

June 7, 2017 »» Is President Trump Really Mr. Wiggles?

June 7, 2017 »» You Can't Cure Stupid!


---
---
June 6, 2017 »» Thy Kingdom Shall Crumble!

June 5, 2017 »» UK Political Weather Forecast : In the Deep Doldrums?
June 4, 2017 »» Lunatic Dies at 87 : RIP Jimmy Piersall.

---
---
June 4, 2017 »» Another Left-Wing Mental Breakdown . . .


---
---
June 3, 2017 »» The New York Post Advises :

Don't Overdo It, Girls
!
---
---
CORRECTION, LAWYER LADY : There are two sets of "Rules" :

One for the Left & One for the Right!

---
---

CHICK IN MINI-SKIRT:Did Barron Really Freak When He Saw
His Father's Severed Head on TV?
STEVE BANNON:No, It was Kathy Griffin's Attached Head that Really Scared Him!

---
---
June 3, 2017 »» Hillary Won After All!

NO. 1 US BILLBOARD SONG.

---
---
June 1, 2017 »» PICK & CHOOSE!

June 1, 2017 »» Dogs Run Free & So Why Can't She!

May 31, 2017 »» "An Outstanding Mediocrity."

May 27, 2017 »» Part 463 : Reality Check . . .

May 26, 2017 »» Obama in Berlin : "We Can't Hide Behind a Wall."

May 24, 2017 »» Off Topic : Look at That Girl Shake Her Thing!

---
---
May 24, 2017 »» A Sick Joke, Told in Shocking Taste . . .

May 22, 2017 »» Trump-Russia : Breaking Really, Really, Really Bad?


May 21, 2017 »» How the Left Perceives the Election Results . . .

Hillary was Kidnapped by An Ape
!

---
---
May 18, 2017 » James Comey : A Craven Schumer Flunkie . . .
http://thefederalist.com/2017/05/17/former-attorney-general-on-comeys-integrity-jims-loyalty-was-more-to-chuck-schumer/


---
---

May 17, 2017 »» . . . Mistakes? There Have Been More Than a Few!

May 16, 2017 »» It's Tough to be a Bloke These Days . . .

May 16, 2017 »» Let's Play, "Who's the Liar!"

---
---
May 15, 2017 »» We Need More Than One Special Prosecutor!
https://pjmedia.com/rogerlsimon/2017/05/14/schumers-special-prosecutor-proposal-for-russia-lacks-fairness/

---
---
---
---
---
---
May 15, 2017 »» Trump : The Kid-Toucher Who Got Away?

May 14, 2017 »» The Democrats : Going the Way of Nurse Ratched?
Since November 9th, the Democrats have been frantically seeking a way to grab back federal power. Their first plan didn't work, namely to deny Trump his victory in the electoral college by subverting the electors. Trump was a moral degenerate, they said. But if Trump was such a thing, he could never match the kleptomania which Hillary Clinton easily established in her four years at the State Department.

So as a contested or debated argument, Trump's supposed appalling moral degeneracy took a far-removed backseat to Clinton's extravagant, world-class graft in office. Then, in a twinkling, it became the Russians and forever and always the Russians. Somehow, someway, and during some period of time, Trump and Putin, or Trump and the KGB, or Trump and some Russian bear or some Russian guy, we don't need to know the name to hear the name or to say the name in whispered tones, hatched a plan by which the voting booths and the optical scanners of November 8th were suborned and perverted.

This "dancing in the dark" by the Democrats and the media, things and groupings which are, for all intents and purposes, the same thing, has been going on ever since the electoral college vote was registered and declared for Trump. It's been going on to this very day.

The unfortunate James Comey has been caught in its fiery and all-c0nsuming draft. The Democrats and the media praised Comey to the skies, last July, when he gave Hillary a free criminal pass for feloniously destroying 33,000 government documents. But hey excoriated him, last October, when he opened an investigation into Anthony Weiner's laptop, kiddie-porn computer. One's head was spinning! Logic has never been a strength in the mechanical makeup of the Lefty media. From Marx to Mao, from Lenin to Harry Reid, the Left invariably uses the propaganda arm of government as a crude weapon of brutish political force. Subtlety is never considered and automatically abjured. Talk is a virtue only as sound and is never regarded as a means of unbuckled communication. So when Comey went the way of all political flesh, and because he was mistrusted by both Democrats and Republicans, Democrats suddenly became the champions of the cashiered FBI director, whereas literally minutes before they had questioned his unbiased authority and charged him with plotting with Trump - - - in the Russian fashion! The thing to do, for Democrats, was to deploy the circumstance surrounding the Comey firing as a means to attack Pres. Trump and utterly damn the ludicrous appearance of how hypocritical they would appear in suddenly waving the biased banner for a man they had so harshly criticized while even the spittle of hatred was fresh on their lying lips! But one thing remains and that thing is the inexorable numbers. The Democrats do not yet have enough votes in the House of Representatives to carry forth a Bill of Impeachment to a successful majority vote of 218.

Any Republican who joins the Democrats in such a maneuver will find themselves facing a party primary challenge in 2018. There are surely a lot of Republicans politicians who hate Trump but these Republicans politicians love their political sinecures much more than any animus they might hold for the coiffed one, presently residing in the White House. Yes, it now seems that the Democrats have turned permanently demented and in the troubled state they are bound to remain for the foreseeable future. But the Republicans cannot afford such a luxury of righteous execration because their voters hate them so : Democrat voters, for the most part, are zombies – – – they will vote Democrat no matter what; but Republican voters, when they don't stay home, as they did in 2012, vote Republican simply as a practical necessity. Republican voters, long ago, lost the automatic merge to vote for National Suicide or for the Glory of the Elephant. The name "Republican" no longer hold any magic or psychological over Republican voters. In fact, they will be most happy to turn out in large numbers to throw out of office any Republican Congressman who would dare to even openly talk about impeaching Trump.

Witnessing the recent presidential election France, the French still have a taste for abolishing themselves as a nation.

In the United States, at least among Republican voters, self-abnegation has gone completely out of vogue.

---
---
May 12, 2017 »» Trump's A Big Pig!

He Gets 2 Scoops of Ice Cream!

But Everybody Else Gets Just One!

---
---
---
---
May 12, 2017 »» Celebrities Agitate For Impeachment!

Selena Gomez Says She Won't Wear
A Bra Until Trump is Impeached!

---
---
May 12, 2017 »» James Comey Wasn't the First to

Practice Double-Talk While Testifying Before Congress!




---
---
May 11, 2017 »» She Should Have Been Locked Up Long Ago . . .

http://circa.com/politics/clinton-pressured-bangladesh-
prime-minister-personally-to-help-foundation-donor

---
---
May 11, 2017 »» Maxine Shall Lead Us to the Promised Land!


---
---
May 10, 2017 »» Unruly Mob Tries to Storm White House!

---
---
May 10, 2017 »» A Question of Timing : Why Wasn't Comey Fired on 1/20/17?


---
---
May 10, 2017 »» Say It Ain't So, Don!

May 10, 2017 »» . . . Shot with Susan Rice's Gun!

May 6, 2017 »» Mac Attack!


May 5, 2017 »» Macron's Caymans Slush Fund?


May 4, 2017 »» Senate Invites Liar Rice to Testify on "Russian Hacking" . . .

Takes Fifth!


Sometimes late,
When things are real,
And the people share the gift of gab
Between themselves . . .
Some are quick
To take the bait
And the catch the perfect prize
That waits among the shells.
But Oz never did give nothing to the Tin Man
That he didn't, didn't already have.
And Cause never was the reason for the evening
Or the Tropic of Sir Galahad.
So please,
Believe in me - - -
When I say I'm spinning round, round, round, round - - -
Smoke-glass stained-bright colors - - -
Image going down, down, down, down - - -
Soap-sud green-like bubbles . . .
Oz never did give nothing to the Tin Man
That he didn't, didn't already have.
And Cause never was the reason for the evening
Or the Tropic of Sir Galahad.
So please,
Believe in me!
---
---
May 3, 2017 »» President Trump : Mousetrapped!

May 2, 2017 »» A Generation of Idiots : Couplets for Our Times . . .


---
---
MAY DAY, 2017!


---
---
MAY DAY, 2017!


---
---
April 30, 2017 »» Pardon Our Appearance . . .


---
---
April 28, 2017 »» Bent in Brooklyn.

April 23, 2017 »» Emmanuel Macron is NOT GAY!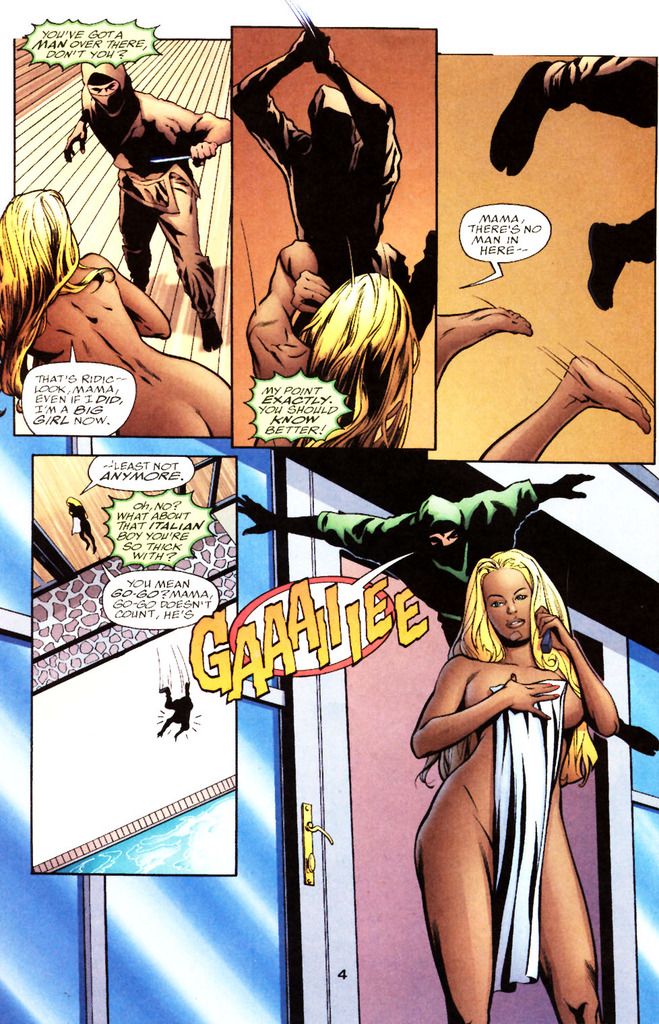 ---
---
April 21, 2017 »» Le Campaign - - - c'est moi (Return to Hillary).

---
---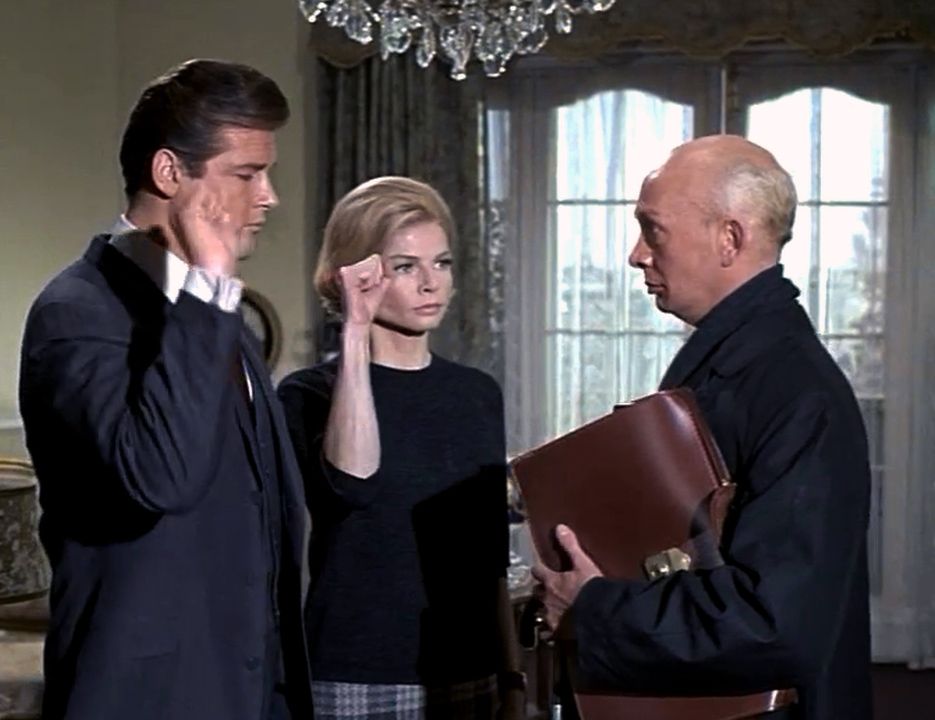 2016 : Were Comey and Hillary Working for Putin?
---
---
Apr. 20, 2017 »» O'Reilly Calls Mellow Black Chick "Hot Chocolate."

Gets Mousetrapped!

even Bowie would later admit that the lyric,
as sung, goes :
"this mellow Black Chick
just put my spine outta place!"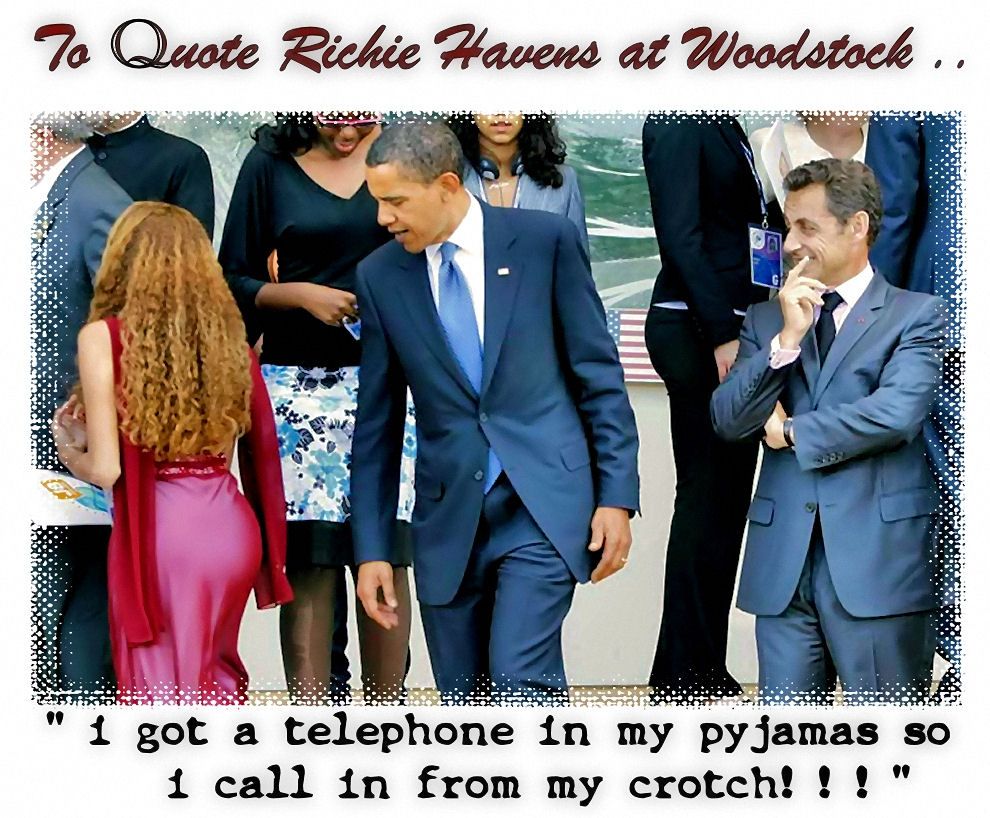 ---
---
Apr. 19, 2017 »» What Non-White Immigration Has Achieved in Argentina.

April 19, 2017 »» An Act of Political Genius?

April 18, 2017 »» Hey, Trump! We Can Beat Those Nork Guys!


---
---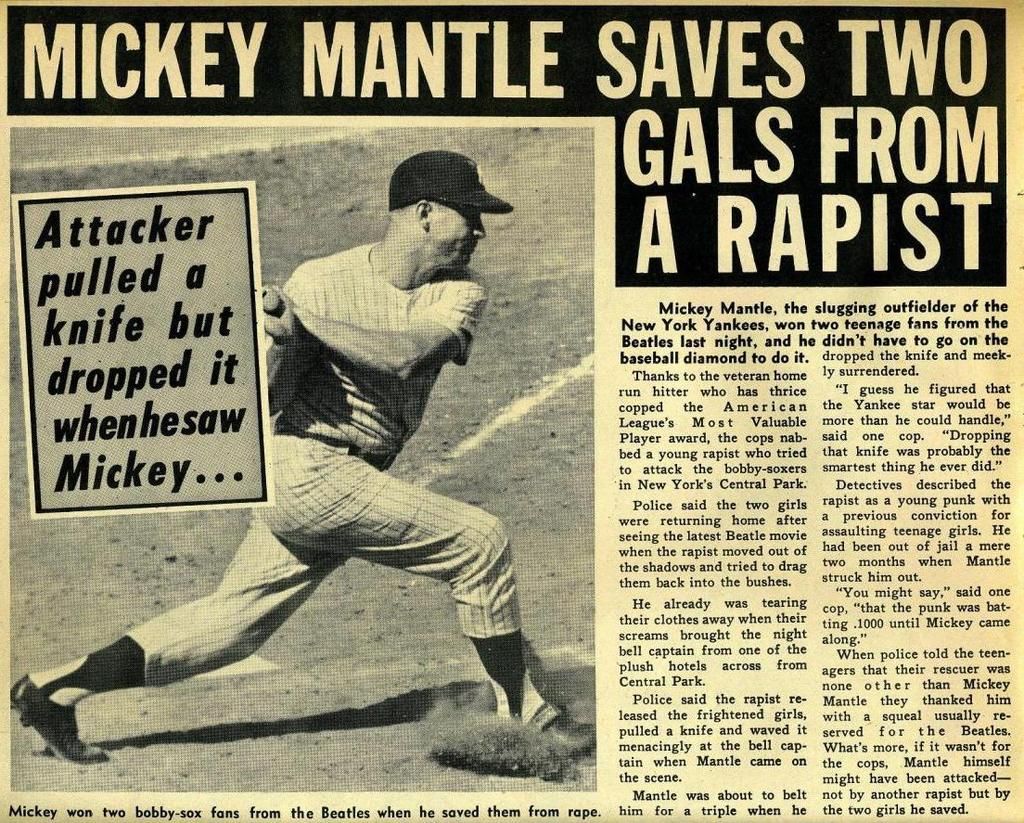 ---
---
March 11, 2017 »» Lefty Hysteria is a Full-Time Job.

March 8, 2017 »» Part 463 : While You Were Sleeping . . .

March 8, 2017 »» Happy Halloween!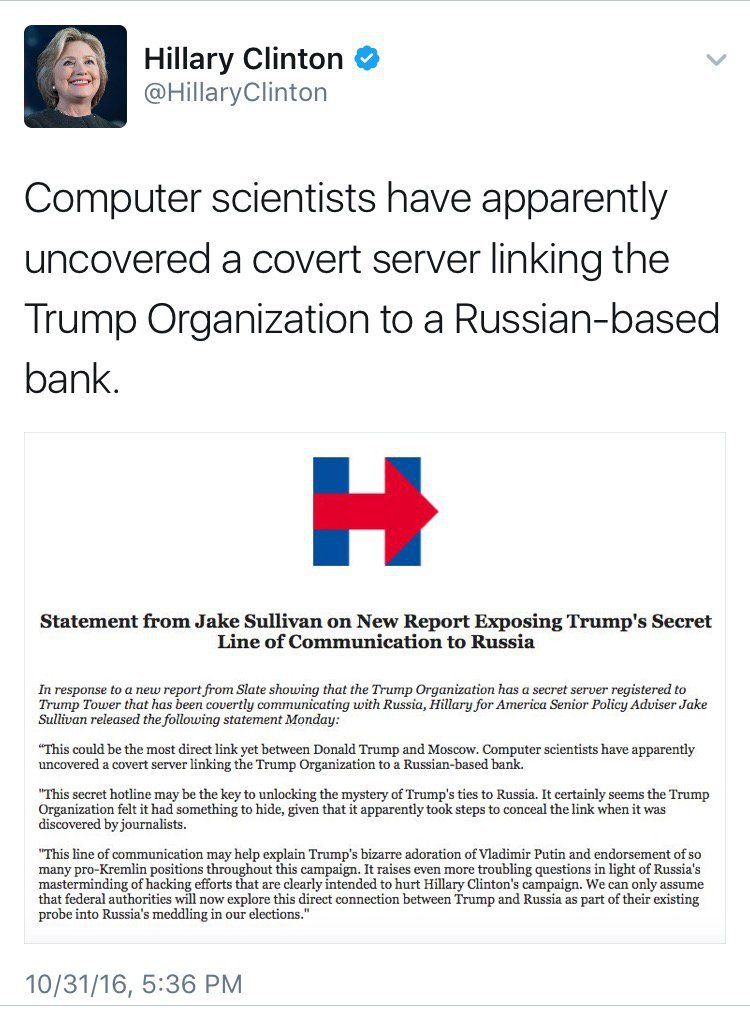 ---
---
March 7, 2017 »» Grassy Knoll Redux? Trump vs. The CIA.


---
---
March 7, 2017 »» You Never Know Who're Going to Meet!

March 5, 2017 »» SNL to Whitey : Eat Shit & Die!


March 4, 2017 »» The Gospel According to Trump : Obama is A Sicko!

March 3, 2017 »» So Many Illegals, So Little Time . . .

March 2, 2017 »» Mannix to the Rescue!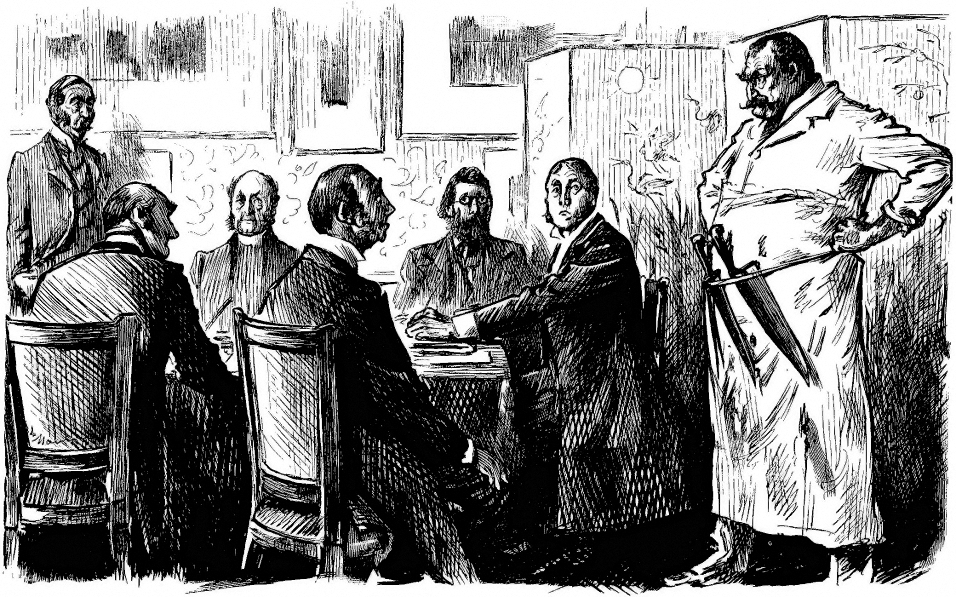 The Democrats Open a Restaurant on Capitol Hill Where Jeff Sessions is Served Fresh!
---
---
March 2, 2017 »» The Democrats React!
Homeland Security Secretary John Kelly called for the establishment of an office within ICE [to be called VOICE] that will act as a liaison with "known victims of crimes committed by removable aliens." Fox News, February 21, 2017.

From Left to Right : Maxine Waters, Nancy Pelosi, and Steny Hoyer.
---
---
---
---
March 1, 2017 »» Hillary Clinton's IQ Will Amaze & Astonish You!


---
---
Feb. 28, 2017 »» Fallout of Nov. 8, 2016.

Mardi Gras, 2017 »» Break Up the GOOGLE® Monopoly!