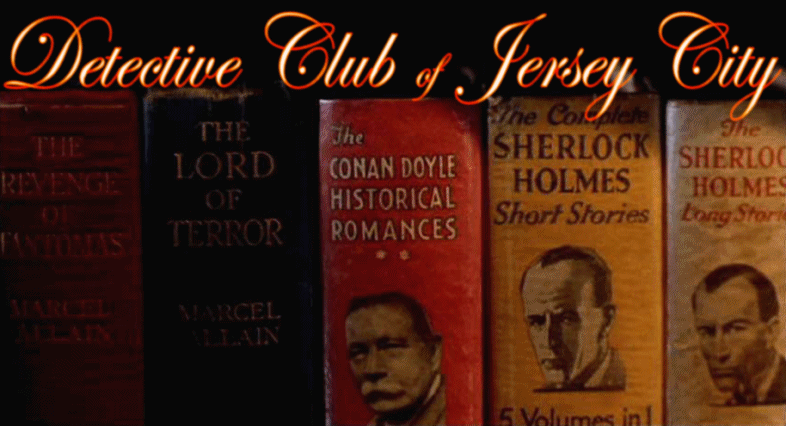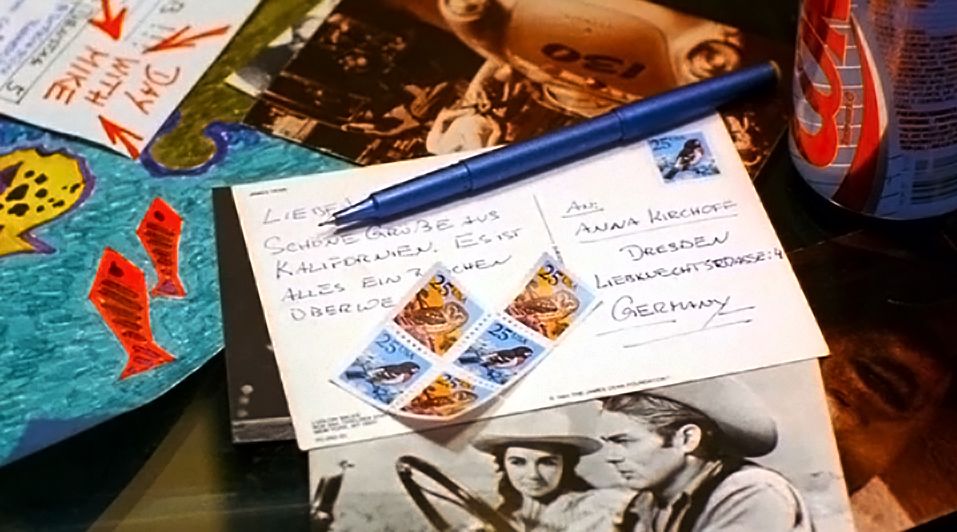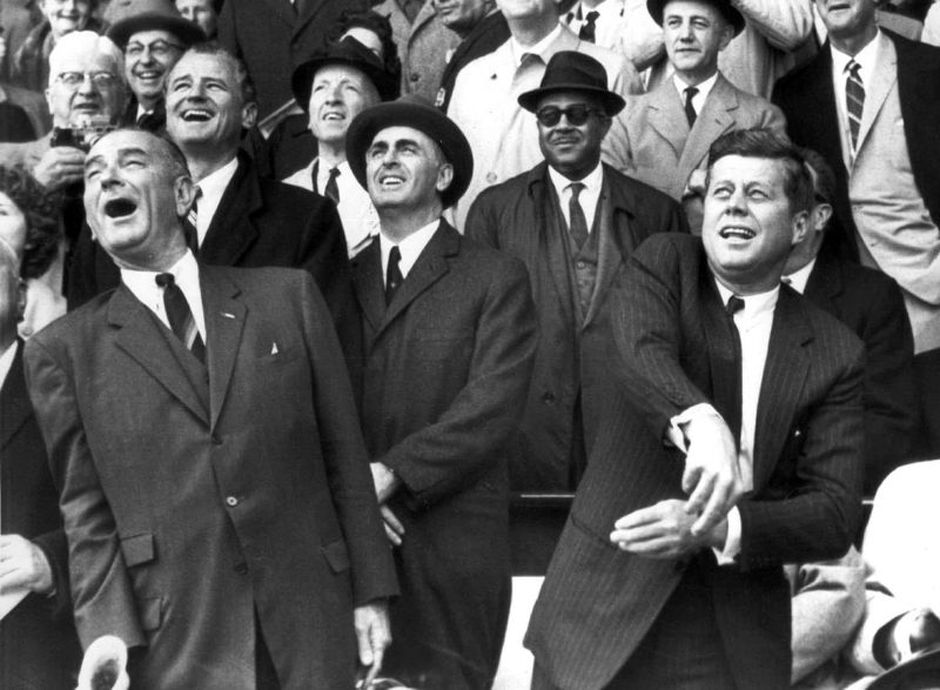 It Will Get Worse Before It Gets Better.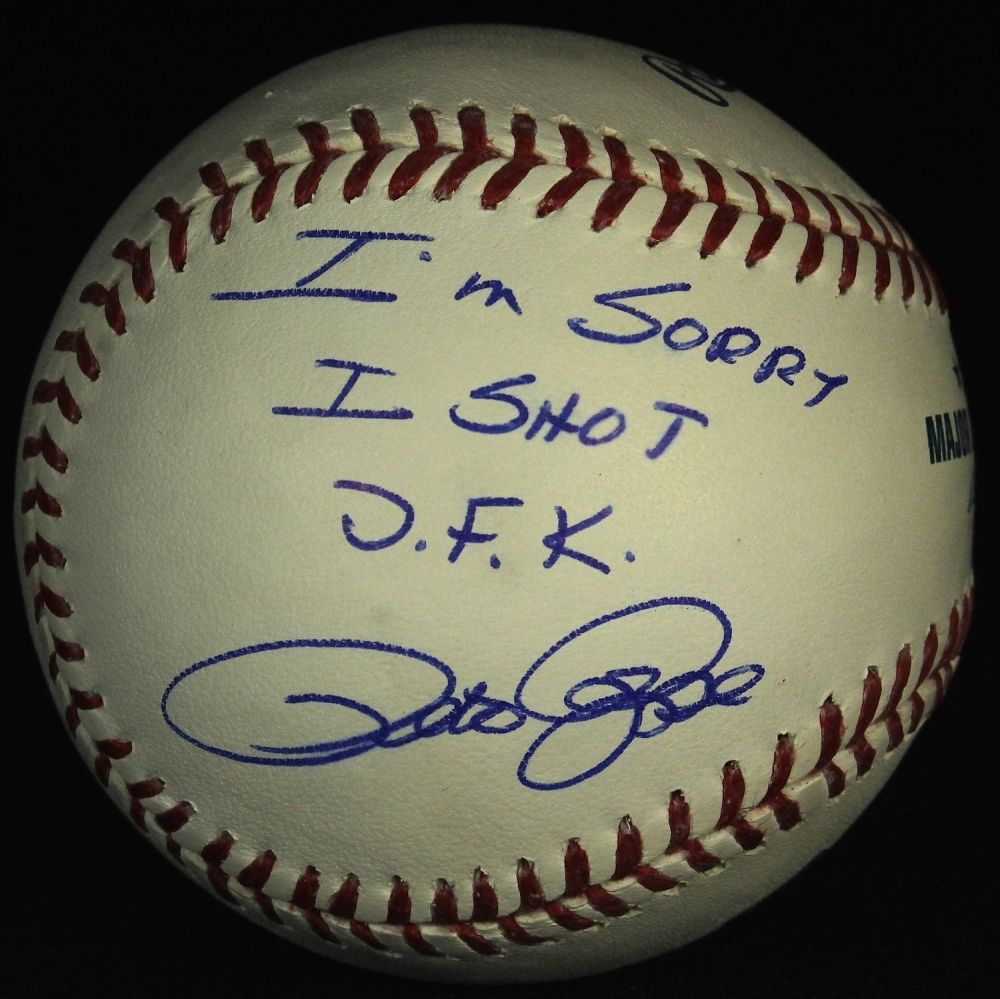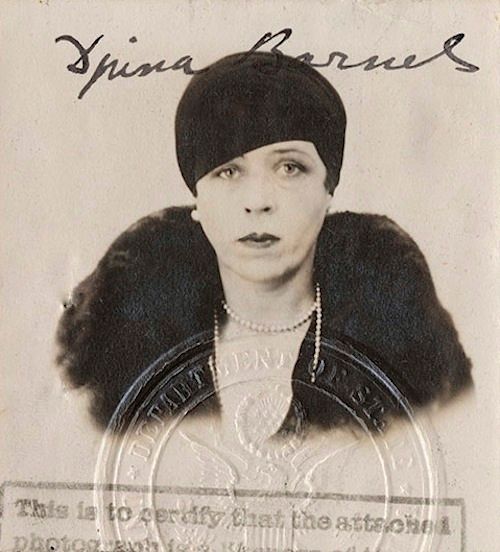 WASHINGTON, DC - - - NOV. 3, 2015
.
[From the editions of THE WASHINGTON POST]
The Department of Veterans Affairs has suspended a relocation program used by two senior executives to obtain more than $400,000 in questionable moving expenses and moved to discipline the officials, a senior agency leader said Monday. Danny Pummill, acting undersecretary for benefits, told lawmakers on the House Veterans' Affairs Committee that VA is "doing a re­look at moving programs throughout the agency" and reconsidering how it promotes and transfers senior executives, "so everything is being done for the right reasons." [Senior executives abused their positions to get plum jobs and perks, watchdog says] "We weren't paying attention to everything we should have been paying attention to," Pummill said. "We need to do a better job of that." Congress is investigating the executives for allegedly abusing their positions to get plum jobs and perks, part of a pattern of unjustified moving incentives and transfers identified by VA's watchdog. The committee subpoenaed Pummill, the executives and the two lower­ranking regional benefits managers they forced to accept job transfers against their will, according to investigators. But the executives, Diana Rubens and Kimberly Graves, refused to testify, telling the committee they were asserting their Fifth Amendment rights under the Constitution to protect themselves against self­incrimination. [Lawmakers demand answer from VA on "shockingly unethical misuse of funds" by executives] Rubens, director of the Philadelphia regional office for the Veterans Benefits Administration, and Graves, director of the St. Paul, Minn., regional office for the VBA, face possible criminal prosecution.
Pummill said their punishment for administrative misconduct will be one of the first cases handled under a new law that speeds up dismissals and other discipline against VA senior executives, who now have far fewer appeal rights than they once did. Pummill replaced Allison Hickey, who was forced to resign after the report by the inspector general's office recommended VA take administrative action against her for poor oversight of the relocation program. [Relocation program for executives should be scrutinized across government, watchdog says] He declined to say what action the agency is taking against Rubens and Graves, who kept their salaries of $181,497 and $173,949, respectively, even though the new positions they took had less responsibility, overseeing a fraction of the employees at lower pay levels. Between salary increases and relocation expenses, the VBA spent $1.8 million to reassign 23 senior executives from fiscal 2013 to fiscal 2015, investigators found. In all but two cases, the new jobs came with pay raises, despite a White House­ imposed freeze on senior executives' pay — and a widely publicized ban on bonuses stemming from a backlog of outstanding claims for disability benefits. "VA exists for veterans, not for itself or the unjust enrichment of its senior employees," the committee's chairman, Rep. Jeff Miller (R­Fla.), said of the scheme.
Acting inspector general Linda Halliday disclosed in September that Rubens and Graves "inappropriately used their positions of authority for personal and financial benefit" when they forced lower­ranking officials to transfer out of their positions and then filled the vacancies themselves. Pummill said the agency has suspended its relocation program pending a review of how effectively it's being monitored. The program, run by the General Services Administration, pays private contractors a 27 percent fee to sell homes of senior executives who switch jobs. But it is supposed to be used only rarely for hard­to­fill jobs; Rubens and Graves sought out their new assignments. Linda Halliday told the committee that while VA should make multiple changes to its transfer and relocation programs for senior executives, the most critical change will be ensuring that those who abused the program are punished. "What about the culture change?" Rep. Dan Benishek (R­Mich.) asked Pummell. His response was candid. "It's devastating that the senior leaders are not held as accountable as the lowest people in the organization," he said, acknowledging VA's persistent problems with morale. He said Sloan Gibson, the agency's second in command, "understands that we have an accountability problem." "We pay out of a lot of money," Pummill said. "We have to be accountable to the Congress of the United States."


Theme Music
For
Syrian Refugee Rapists
EVERYWHERE!

---
---
Three Generations of Imbeciles Republicans are Enough!

Just Think of Such a Sucker as Me as President!
- President Abraham Lincoln(1861).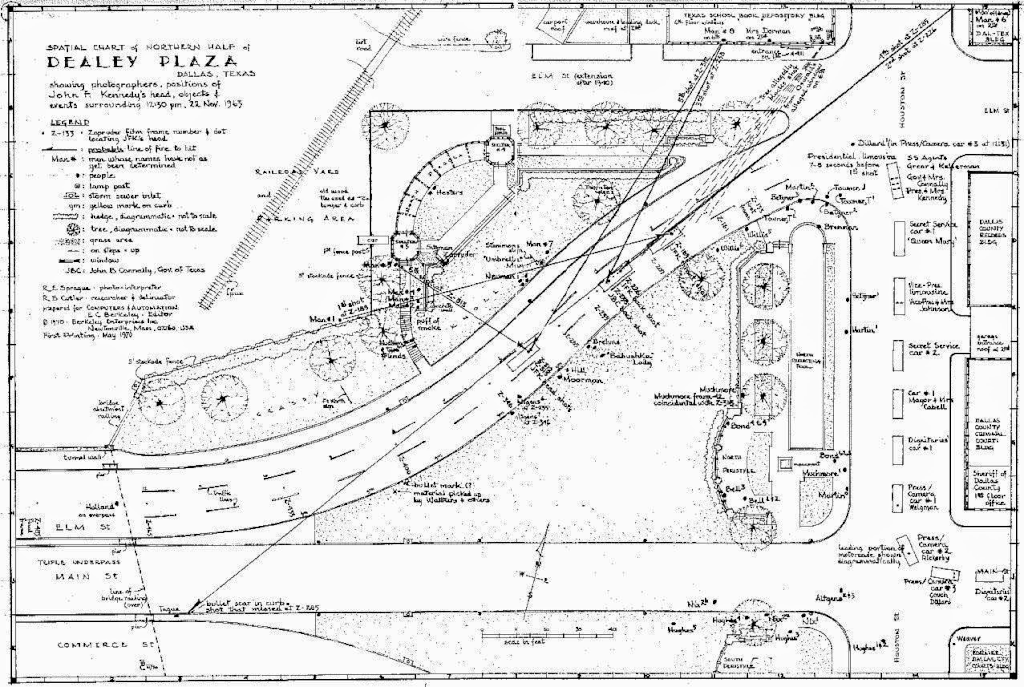 Feb. 28, 2017 »» Fallout of Nov. 8, 2016.

Mardi Gras, 2017 »» Break Up the GOOGLE® Monopoly!

Feb. 27, 2017 »» Finally! Democrats Sing A Love Song to White Males!


---
---
Feb. 27, 2017 »» Order Yours Today!

---
---
February 25, 2017 »» What to Do After Taking the "High Road" . . .

Feb. 25, 2017 »» How Did the Russians Hack the Election?


---
---
---
---
Feb. 25, 2017 »» The Best Headline Since January 20, 2017.


---
---
February 23, 2017 »» Good News . . .

Washington's Birthday, 2017 »» More Immigrants = Less Crime!


. . . and If a Syrian Refugee Rapes a Swedish Woman, It Just
Means He's Trying to Start a Friendly Conversation with Her!
---
---
Washington's Birthday, 2017 »» Part 463 : Wow! Just WOW!

February 21, 2017 »» A Chronicle of Nothing Burgers . . .

February 20, 2017 »» Barking Truth to Power!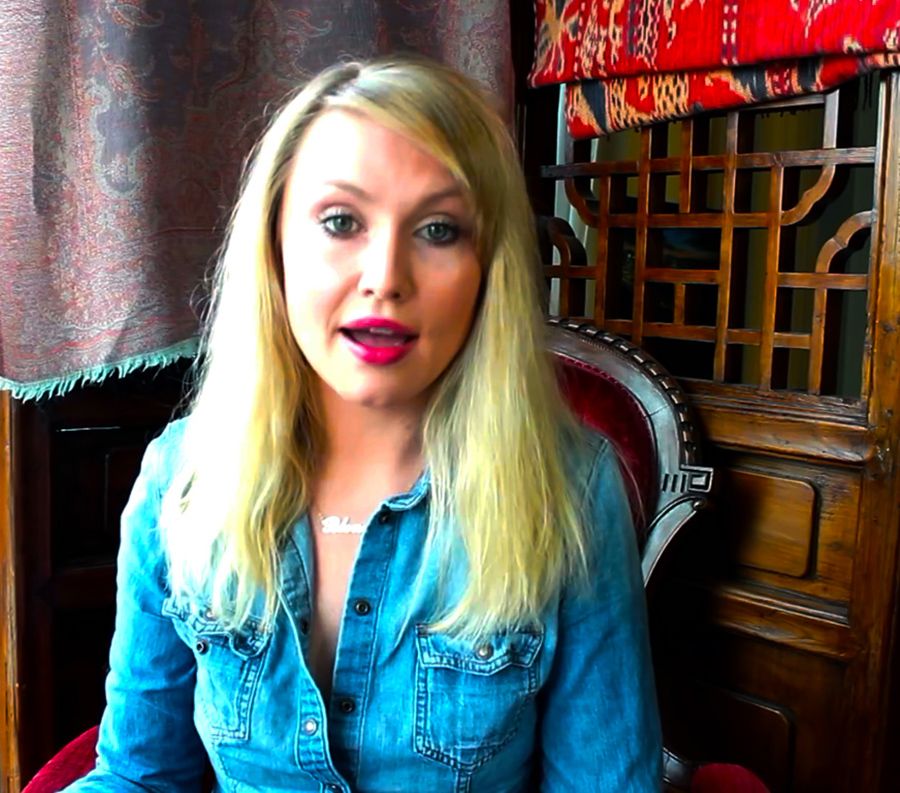 FEMALE POLITICAL COMMENTATOR : HOW DID MAXINE
WATERS GET OUT OF THE HOUSE WITHOUT A LEASH?


WESTMINSTER KENNEL CLUB WINNER : MAYBE SHE'S
BEEN CURED OF RABIES - - - OTHERWISE YOU GOT ME, LADY!


---
---
February 19, 2017 »» Is Trump Nuts?


---
---
February 18, 2017 »» "The Wall" Won't Come Cheap . . .

February 17, 2017 »» Waves & Waves of (French) Disgust . . .


February 16, 2017 »» How to File A Complaint Against Google . . .

February 16, 2017 »» The Harlem World of New California . . .

February 15, 2017 »» New Grounds for Impeachment . . .


(Trump Sat Through "Dr. Zhivago" Five Times & Liked It!)
---
---
Feb. 15, 2017 »» Aren't You Sorry that Woodrow Wilson Hillary Lost Yet?

She Ain't No Ways Tiiiiiiiiiiiiiiiirrred & Never Will Be!

---
---
February 15, 2017 »» The Russians Say I'm Gay!

Valentine's Day, 2017 »» . . . Just Two Colored Girls Talking Trash!

Feb. 12, 2017 »» In 2015, Angela Merkel Wanted to Get Back at Basil Fawlty

. . . So She Invaded Her Own Country!

---
---
Feb. 11, 2017 »» "A Target-Rich Environment."

February 11, 2017 »» Ashley Judd 4 Ever!

---
---
February 10, 2017 »» Ms. Edweanna Beaver, Esquire.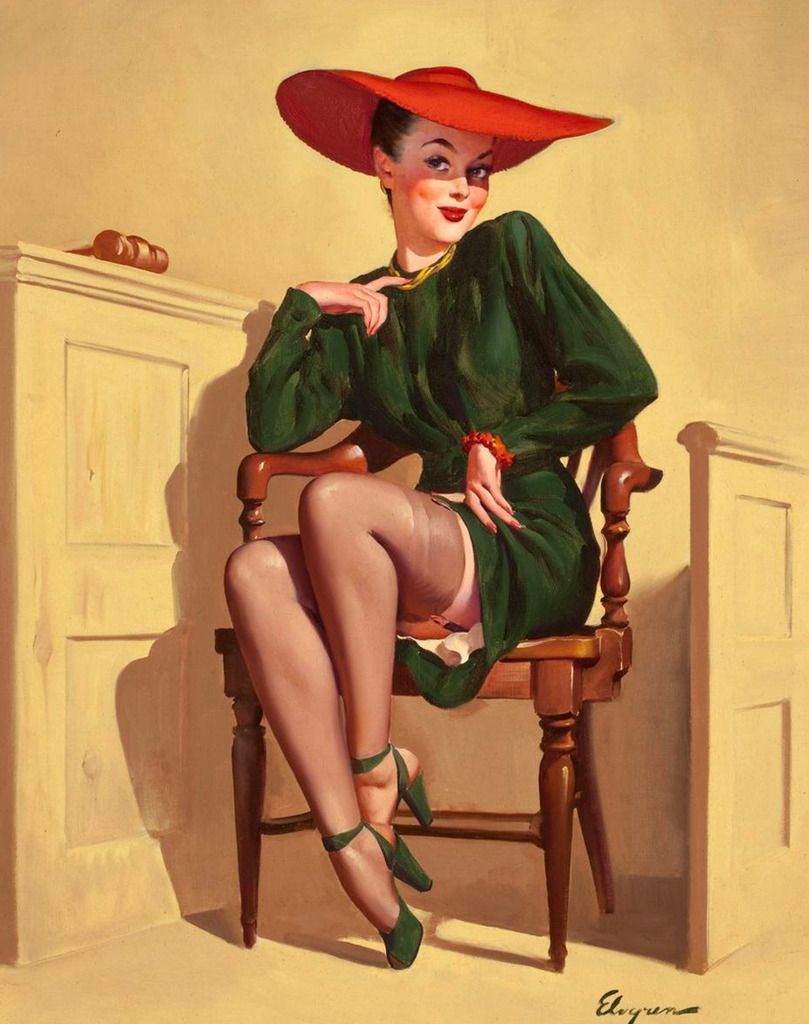 She has Filed a Petition with the 9th US Circuit Court of Appeals, Citing the Equal Protection Clause of the
Fourteenth Amendment as Grounds Upon Which to Admit Illegal Martians & Venusians into the United States.

---
---
February 10, 2017 »» Much Ado About Relatively Nothing?

February 9, 2017 »» Macron? : Ne sois pas idiot!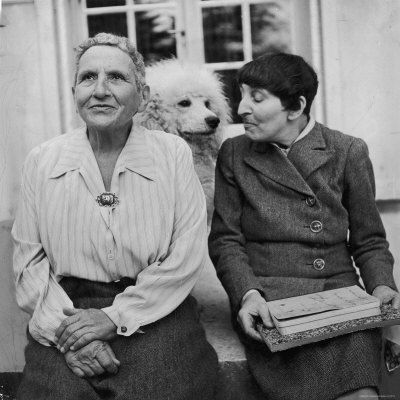 February 7, 2017 »» Grounds for Impeachment . . .

---
---
Feb. 7, 2017 »» Part 463 : While You Were Sleeping . . .

Trump, Who Stole the Election, Gave Bombs to Putin,
That Putin Used to Kill Mothers & Children in Aleppo!
(Impeachment is not a Matter of If But When!)

---
---
Feb. 5, 2017 »» How to Get Around the Google® Ban . . .

February 5, 2017 »» Changes . . .

Ground Hog Day, 2017 »» Don't Drive Angry!


---
---
February 1, 2017 »» Father Time is Relentless!

Jan. 31, 2017 »» Takin' It to THE STREETS! : The Democrats Sing!


"Takin' It To The Streets!"
---
---
January 30, 2017 »» Part 463 : There Will Be Blood . . .

---
---
Jan. 29, 2017 »» Release THE KRAKEN TRUMP!


---
---
Jan. 29, 2017 »» Part 463 : It Seemed Like Only Yesterday . . .


---
---
January 29, 2017 »» Come Back, Little Sheba!
Slavery!
Jim Crow!
The Crusades!
Christianity Under Invading Popes!
Atrocities Against Saracens!
Lynching!
No Blacks on TeeVee!
Segregated Water Fountains!
Colored, Get to the Back of the Bus!
Barack, We Hardly Knew Ye!

---
---
January 28, 2017 »» WE'RE IN HEAVEN!

President Trump Summarily Revokes All US Transit Visas to All
Foreigners, Presently Residing in Muslim Terrorist Nations!


---
---
Jan. 27, 2017 »» Scientific Study : Reggae is the Favorite Music of Dogs!


January 26, 2017 »» These Go to Eleven . . .

January 25, 2017 »» PTSD Sufferers : Hillary's to Blame!

Jan. 22, 2017 »» The Cure? Stop Watching Taboo!


---
---
January 22, 2017 »» Dems Still Confused about Nov. 8th . . .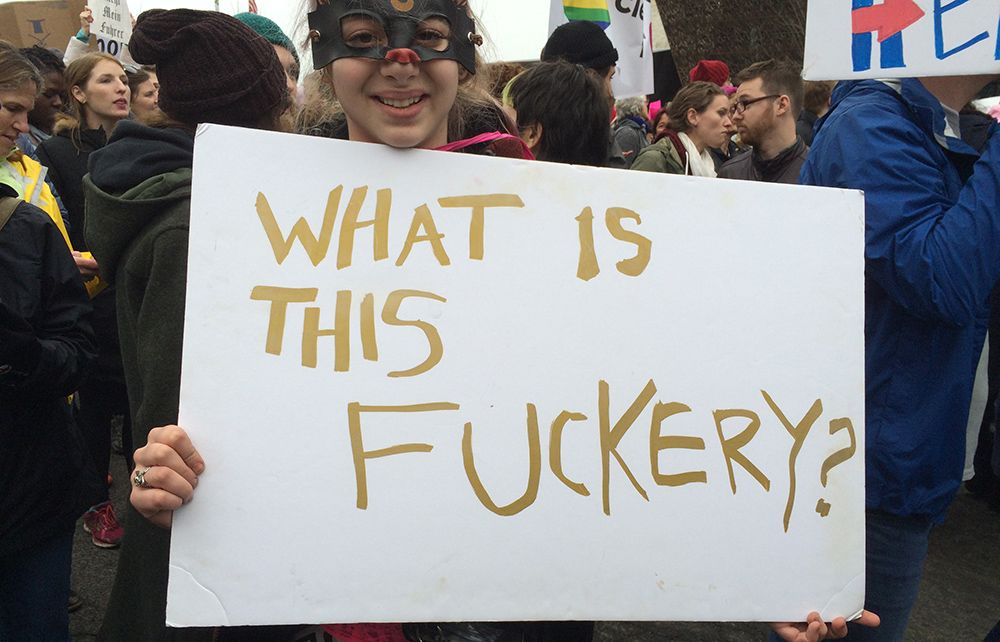 January 22, 2017 (Night Owl Edition) »»

NOW IT CAN BE SAID!

Jan. 21, 2017 »» A "Reformed" Porn Actress Stands Up to Trump!
I started doing sex work at the age of 18 years old. It began with selling my underwear via craigslist ads, and continued on through clip selling, web cam modeling, stripping, and mainstream porn.
A few months ago I decided to leave the porn industry and discontinue any clip selling, webcam modeling, and stripping. My decision to move on from these aspects of my life (parts which I'd spent the last two years building my life around) had been a long time coming.
I got into sex work as a way to make quick money. I'd heard that selling panties was an easy way to make decent money on a time crunch, went for it, and kept it up for a while.
A few months down the road, I had left my job (for unrelated reasons), and wanted to see what my options were until I could figure something else out. I signed up for a website that advertised opportunity to make good money on your own time and your own terms. It boasted of the power you had over the content you sold: no need to get naked, every model set their own boundaries, and could make great money doing it.

I went into this line of work not really knowing where my boundaries were, and decided I'd figure that out as I went. I quickly learned I could expand my income further the further I was willing to go into the industry, and with the financial stability I was quickly attaining, I found it easier and easier to say, "okay." to doing new things on camera.
Around the time I started to consider the possibility of pursuing a career in porn, I fell in love with myself and the world around me. I found a passion and hope for life through the knowledge and connections I made with our planet's biome – my first tastes of this found in permaculture, mycology, and herbalism. Not that I hadn't had a love or hope before, but these things gave that love and hope power, and purpose. I quickly decided I wanted to use the financial opportunities I had before me to build a life around the things that I loved. I had a goal to work toward, and that gave me good reason to take advantage of the financial pull I would soon attain.
I decided to dedicate all of my time and energy into making enough money to buy and develop a piece of land. I knew the life I wanted, and immersing myself in the mainstream porn industry was a way to get there.
But getting closer to the life I wanted to live brought me deeper into that which I was working to distance myself from.
From the very beginning of my journey into the industry my heart and mind ached for a lifestyle I wasn't betting on finding there. Building my life around my career constantly contradicted what my heart and mind were yearning for, and living in that paradox was a constant struggle, but one I held to be a sacrifice for the better of my future.
Porn was my means to an end, and I knew there was an expiration date on how much I could tolerate. I wasn't sure when that would be, and decided I'd go for it as long as I could. And if I was doing it, I'd go all the way. I wanted to get in, get out, and move on as quickly and efficiently as possible.
Quickly after becoming a part of the industry I became aware of the long list of issues it portrayed and perpetuated (as most industries do). I wanted change, and I wanted to share that with as many people as I could, but porn wasn't my platform – it was a stepping stone.
I battled with myself daily on whether or not I was making the right choices. For myself, for my community, and for my peers. As long as I felt I was working toward something meaningful, and making progress, I decided to stick it out.
I did all I could to be extremely thoughtful and present in the choices I made while in the industry, but looking back now, I made a lot of decisions that were not good for my health.
A huge portion of porn is all about pushing the envelope, and a huge portion of the scenes I performed in did not align with my personal and moral preferences. I did my best to sway dialogue and scenarios into directions I felt more comfortable with whenever I saw the chance, but at the end of the day, I wasn't in control of the themes, or the finished products. I would always go back to the rationalization that I didn't get into the industry to change it. I had a plan to try and better our world, and porn was getting me there. But that didn't keep the mental, emotional, and physical toll from taking.
I gave so much of myself to my work. To performing partners, to directors, to my agent, and to the audience. Sex work never harbored a safe space for me to share my sexuality and affection wholly. I constantly gave my tenderness and presence in return for financial capital, and I was constantly urged to share more than I did the time before. All for the sake of their views, their shock value, and all for the sake of my future, my want to create something completely contrary to the cycle I had become a part of.
A few months ago I reached my breaking point. I was exhausted mentally, physically, and emotionally by my work and the lifestyle that came along with it. Over the course of a few weeks the battle I'd been struggling to keep at bay unraveled, and I was no longer able to rationalize staying in the industry.
For the sake of my health, I walked away from what I spent 2+ years building my life around.


Leaving that part of my life was the best decision I could make for myself. The space I now have to fill my heart and mind with the things that I love has brought me a joy and fulfillment that my career made nearly impossible.
Further still, I now have the space to look back upon an industry and my experiences in it without the bias my financial stability being put on the line ensues.
I do not support the industry as it stands today. A huge majority of porn being produced and consumed perpetuates ideas and stereotypes targeting and harming multiple minorities. There are deep-seeded issues still very present in the industry, and I do believe that extreme reform is necessary if it's ever to be a safe environment for those involved – especially the performers.
The issue of harmful media being created does not stop with porn. Many; if not all industries in a capitalist economy take on strategies that push for profit and ignore any accountability for the threat that those strategies more often than not pose to the health of both workers, and consumers.
My intention with this article has been to touch base with all interested in where I'm at and why I left the industry, and that is deeply connected to problems I think need to be confronted within it. As I continue to process and think critically upon my experiences, I feel a strong responsibility to speak more honestly and explicitly upon these issues.
I appreciate you taking the time to read through what I have to say today, and I hope that, if nothing more, it inspires you to think more critically of what you consume, and how it got to you. It ain't all bad, but it sure as frick ain't all good, either. - - - YHIVI.

---
---
January 21, 2017 »» . . . She Burned Her Official Invitation to the Trump Ball.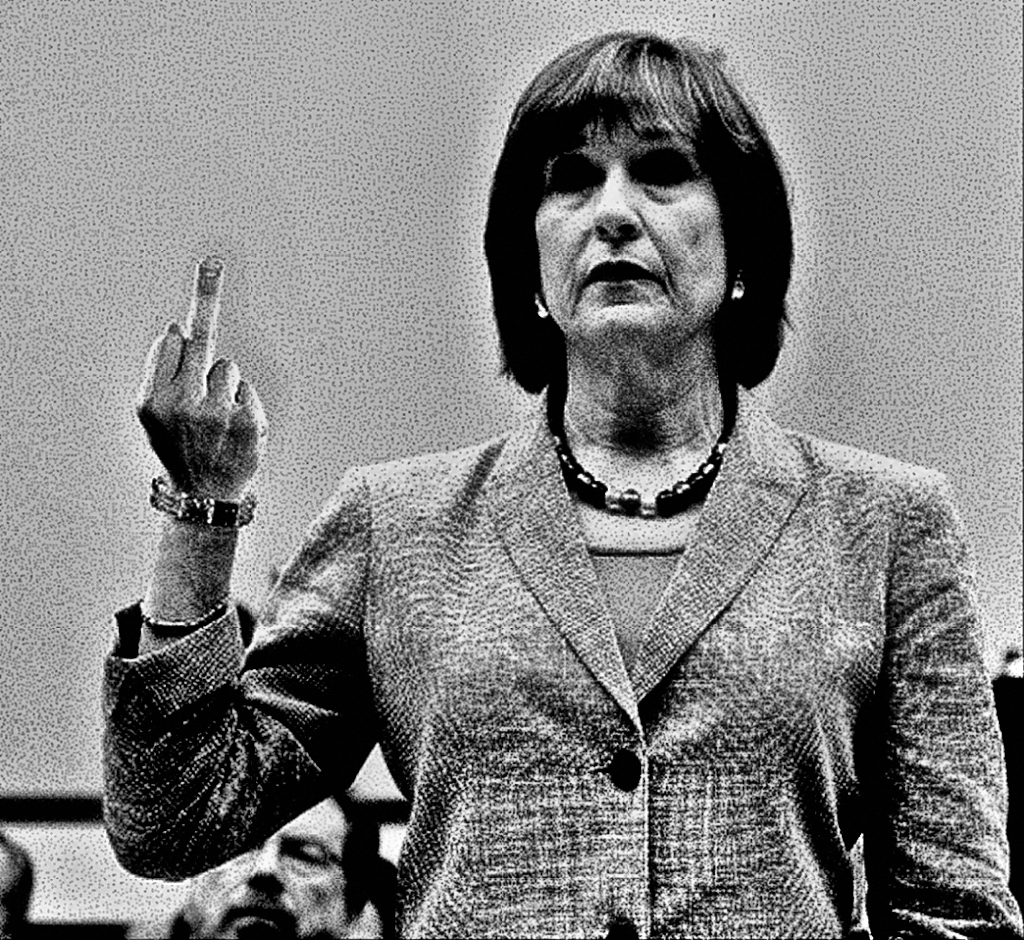 ---
---
January 16, 2017 »» Hypocritical Bastards!

January 15, 2017 »» Hillary Clinton Countdown Clock.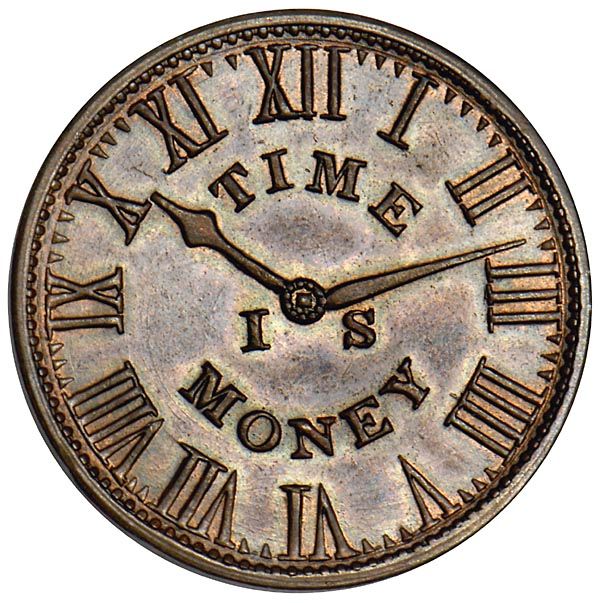 January 13, 2017 »» Fugazy Turns Americans into Atheists!

Jan. 12, 2017 »» Does THE CIA Have a "Final Solution" to Trump?

January 11, 2017 » There's This Rumor Out There, See . . .

Good rumors don't die, they don't even fade away. They simply lie dormant underneath the surface of day-to-day life and wait for an opportunity to pop their eager little heads above the brown grass of semi-forgotten memories. One such rumor concerns Mr. Donald J. Trump's doings with a 13-year-old wanna-be fashion model, way back in Trump's horny horn-dog days in the 1980s, when Ed Koch (I'm Not Gay!) was Mayor of New York City. It seems that Trump had taken this girl to a secluded downtown hotel, which doubled a as hooker flop, with only one thing on his mind and he was very bound and determined to realize what was on his mind as soon as possible. When she refused, he went ahead and raped her. A few days later the girl's outraged parents demanded that Trump be arrested and filed the complaint with the NYPD to that end. As the rumor goes, Trump claimed that the girl had a phony out-of-state ID which showed that she was over 18. Asked to explain the bruises on her torso and around her genital area, Trump replied that his coltish paramour was into kinky sex and asked to be beaten before achieving satisfactory coitus. In appreciating the full significance of this rumor, one must fully comprehend that the NYPD, as well as the County DAs in New York City, made up event corkscrew look straight in the eighties! (Little has changed since). Long story short, you could buy a cop or a detective or an assistant district attorney for peanuts and they would stay bought for a few peanuts more, from time to time.

Yesterday's news article in the Washington Post and in other media outlets suggest that this percolating rumor of last summer ultimately means that Putin and the Russians might be using it to blackmail Trump. Point of fact, this girl is now a 45-year-old woman and she was all set to go last summer, by making this 30-year-old devastating allegation public, claiming that Trump's "Juice" with corrupt politicians and corrupt cops saved him from really bad trouble, way back when. But the Democrats could not get her to go public with her story and RINO Republicans feared that this rumor would hit the press and kill Trump's candidacy and kill any chances that Republicans had of taking back the Senate and holding onto the House. So veiled threats that the Russians now hold this potential scandal over Trump's head and will reveal the horrid details of it if a President Trump were to greatly displease Mother Russia in future. Is this rumor about a monstrous, past Trump misdeed something that will force Trump to relinquish the presidency of the United States? Is this rumor just plain malicious and without foundation? Stay tuned.

---
---
January 10, 2017 »» Let The Fireworks Begin!

January 7, 2017 »» 'Fo Sheezy Mah Neezy . . .

January 1, 2017 »» Putin Hacks Hillary John Podesta Mariah Carey!

January 1, 2017 »» Mr. Donald J. Trump Meet Mr. Pericles!

December 29, 2016 »» A Very Tricky Business.

December 27, 2016 »» Oracles.

Dec. 20, 2016 »» Blood on the Slaughterhouse Floor
(Merkel's Perpetual Boner).

Dec. 19, 2016 »» Angela Merkel : Time's Fuck-Up of The Year for 2015!

December 16, 2016 »» Kabaragoya Syndrome.

December 12, 2016 »» Jill Stein, We Love You!

December 9, 2016 »» Part 463 : Lies, I Tell You! All Dirty Lies!

Dec. 8, 2016 : A Democrat Called "Me & My Nigger" and "Mr. Spoils" . . .

December 7, 2016 »» Your News is Faker than Our News, So There!

Dec. 6, 2016 »» Democrats Confused : Why Does ½ The Country Hate Us?


---
---
December 3, 2016 » Trump & Dreams of Venus . . .

Dec. 1, 2016 »» A Talmudic Expert Speaks . . .


Nov. 28, 2016 »» Hillary : When They Go Low . . .

We Go High!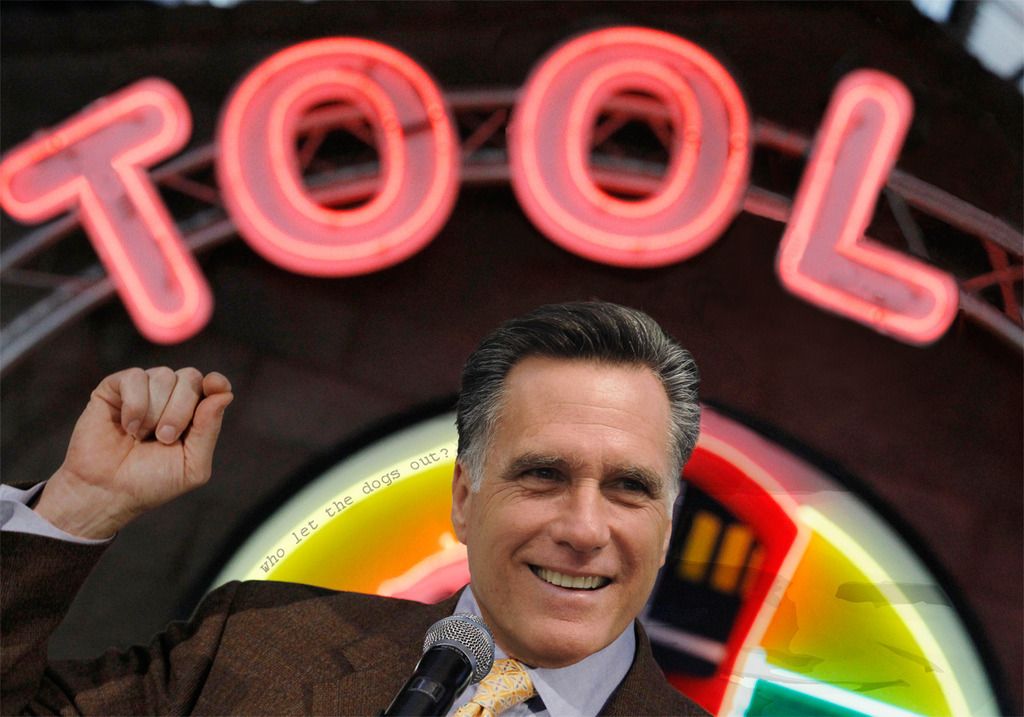 ---
---
Nov. 26, 2016 »» She Who Counts the Ballots Last Always Wins!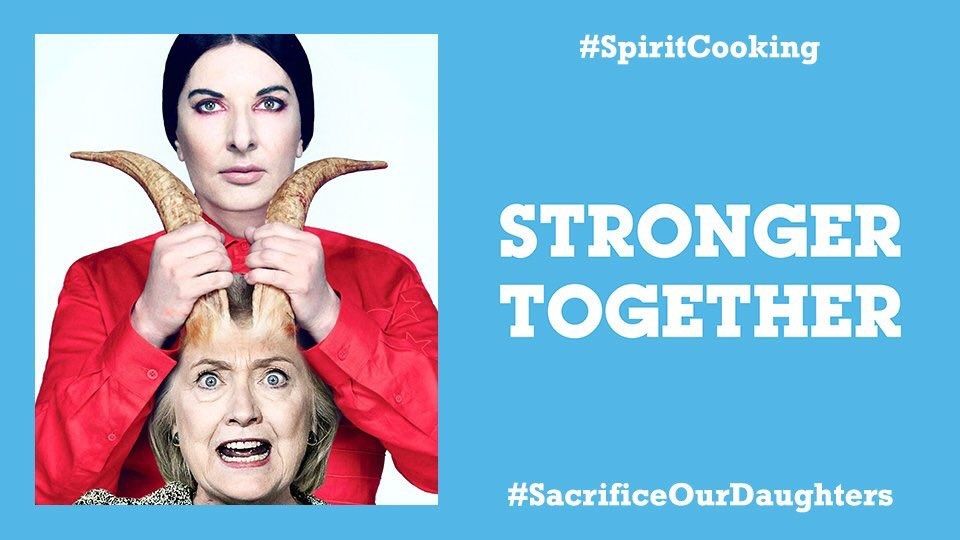 HILLARY MIGHT NOT NEED THAT
BLANKET PARDON AFTER ALL!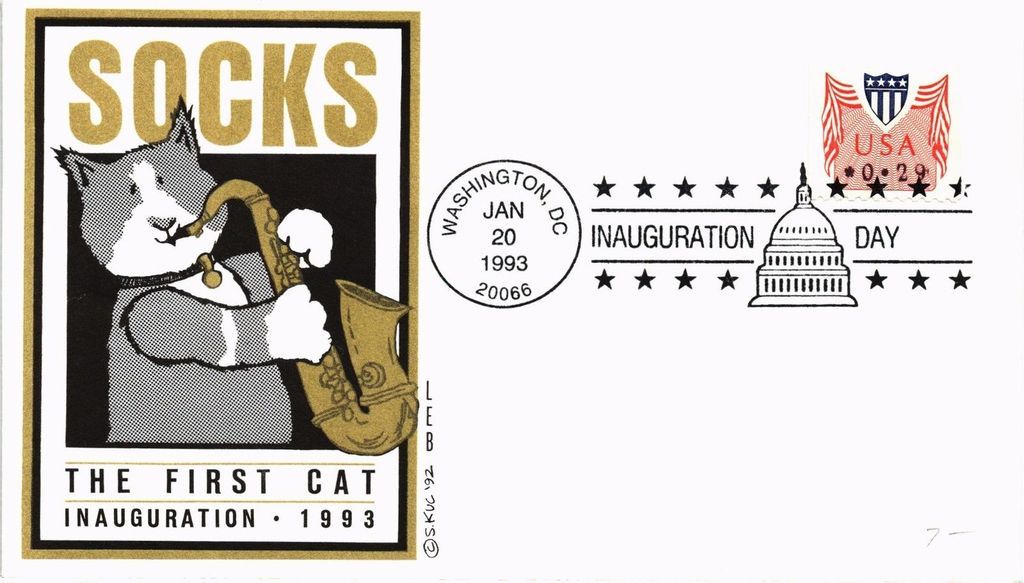 ---
---
November 26, 2016 »» Recount! Recount!

On November 8th, an Illegal Alien, using the preposterous name of Karl Marx, voted for Hillary Clinton 2,603 times, stealing New Hampshire from Trump. On the same day 53,678 dead people and lunatics voted for Hillary in Minnesota - - - otherwise the state would have easily gone Trump. They had one home address in St. Paul : THE ACME CEMETERY CORP. and another was the location of THE XYZ INSANE ASYLUM in Minneapolis.
Didn't Dr. Freud write a whole book about the process of projection and how the mentally ill make it work for themselves in national elections in which they have failed to change the final result, no matter how much they tried?

---
---
Nov. 26, 2016 »» Rocky de La Fuente Could Sure Use 10 Million Bucks!

. . . and he would put it to good use! Jill Stein, failed Green Party candidate in the 2016 presidential election, has been handed 10 million dollars by Democrat anonymous donors to fund recounts in Wisconsin, Michigan, and Pennsylvania, states in which Hillary Clinton managed to come in a very close second. One has to be on the presidential ballot in order to demand a recount, even if one only manages to garner a paltry 1% of the vote. Ms. Stein insists that she is asking for a recount in the three states in which Hillary came up the hard luck loser in order to promote the interests of "ballot integrity." But what about Minnesota and New Hampshire? In those two states, Hillary barely came out the winner, Mr. Donald J. Trump, NYC Real-Estate Mogul, turning out to be the hard luck loser, 2 times over. If Ms. Stein had asked for a recount in bare-knuckles Hillary loser states would her anonymous donors insist upon getting their money back?
Detective Club of Jersey City is of the opinion that the time is now ripe for Rocky de La Fuente to emerge from the shadows. Trump lost Nevada to Mrs. Clinton by about 25,000 votes (46%-48%). The Harry Reid machine in Nevada had knocked the Green Party off the General Election ballot, fearing that a Jill Stein candidacy would draw votes away from Mrs. Clinton and thus throw Nevada into the Trump column. Rocky de La Fuente, you received only 2,541 examples of the Nevada election-franchise but you can demand a recount! Folks, Rocky de La Fuente could sure use 10 million bucks! Let the glorious principles of ballot integrity march forward with neither let nor hindrance!

---
---
November 25, 2016 »» Do No Harm?

According to the GOOGLE® browser people, visiting this site "may harm your computer." Would visiting this site change the minds of 40% of Americans who still believe Oswald acted alone, despite copious evidence to the contrary - - - or would visiting this site have possibly changed the minds of 48% of American voters who did not want Hillary Clinton to campaign in an orange jump suit with her US Dept. of Prisons convict-number prominently stenciled on her left sleeve in India ink and an ICU bracelet tightly wrapped around her right wrist?
Some people just can't take a joke dose of reality! Like the shooters on the Grassy Knoll, the Crawling Creeps at GOOGLE® strive to seek cover, year after year, and to constantly maintain perpetual anonymity.

---
---